Meet the committee
Chair: Ann McMurray
Vice Chair: Becky Bryson
Treasurer:
Co-treasurer: Lynfa Day/Joanna Bennett
Administrator: Tricia McGinnity
Secretary: Julie Westwood
Website Manager: Ann McMurray
Education: 
Newsletter: Vicky Worrall
Social Media: Viv Marsh
Respiratory Competencies: Susan Beattie/Viv Marsh
---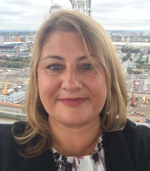 Ann McMurray, Asthma Nurse Specialist, RHSC Edinburgh
I am one of the Asthma Nurse Specialists at the Royal Hospital for Sick Children in Edinburgh. I am currently on secondment as a PhD candidate at the University of Edinburgh. I am an AUKCAR student and my PhD is entitled Parent and Patient perspective of fatal and near fatal asthma - a qualitative study. 
I am a member of the faculty for the Scottish Allergy and Respiratory Academy (SARA) and the RCPCH allergy modules. I am actively involved with the Asthma UK Centre for Applied Research (AUKCAR) as a collaborator and am interested in Patient Public Involvement (PPI) especially working with the young people's group, @speakasthma. I have been a committee member for over 5 years and am looking forward to the challenge of being chair until 2020.
---
Becky Bryson
I have worked as a Paediatric Respiratory Nurse Specialist (asthma and allergy) at Wirral University Teaching Hospital Arrowe Park Hospital since 2001. I am a member of the North West Paediatric Allergy Network and also a committee member of PRANG North West, having been a member since it began in 2002. I have been involved with the BSACI as a committee member of the Nurses in Allergy group as Conference Rep for the Allied Health arm of the BSACI Conference planning team. I am an independent nurse prescriber and run two nurse led Asthma clinics and one nurse led Allergy clinic per week in addition to weekly Consultant led Respiratory clinics and a monthly Adolescent asthma clinic. Our service is rapidly developing and we have two Allergy support nurses to help with skin prick tests, management plans, auto-injector and inhaler education. In addition we are lucky to have a dedicated paediatric dietitian in our allergy team.
I graduated with an Allergy MSc at University of Southampton in 2011. As the author of a systematic review on sublingual immunotherapy for grass pollen allergy in children I presented a poster at the 2011 World Allergy Congress in Cancun. I have the Post Graduate Certificate in Education LHE, and I am a National Trainer for Education for Health and visiting lecturer at Chester University. I have presented nationally for NPRANG, BSACI, Allergy UK and regionally for the North West Allergy Group, PRANG North West.
I am delighted to be actively involved in NPRANG and have been a committee member since 2013 with the role of Treasurer, and I am now enjoying working with Ann as Vice Chair.
---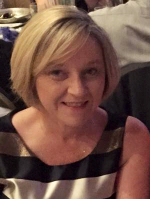 Lynfa Day
I am the first representative from Wales onto the NPRANG committee. I have worked as a clinical nurse specialist in Paediatric Respiratory, Allergy and Eczema for the past fifteen years based within a local District General hospital within Cwm Taf University Health Board. Along with other members of the team we provide support for children within the hospital and the local community which is recognised as having challenging health needs with large pockets of deprivation.
I run nurse led clinics for asthma and eczema and provide nursing support for children with Allergy as part of the multi-disciplinary team. Education forms a large part of my role; I provide training for children and their families, school staff as well as other health care professionals.
I have been instrumental in developing a very busy nurse-led service for children with atopic eczema which covers the whole of the organisation. This project was recognised as part of the Nursing Times awards 2018. In 2017 I was honoured to be named the RCN Wales Children's Nurse of the year.
---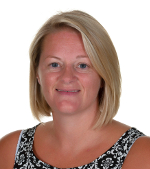 Joanna Bennett
I am one of the respiratory nurses at Birmingham Women's and Children's Hospital. I have worked as a respiratory nurse for over 10 years, both in secondary and tertiary care. Prior to this I was a Wellchild Nurse within the Birmingham area caring for children with complex medical needs.
My current role involves working as an independent practitioner, providing assessment, treatment and education to maintain high standards of management in both Nurse Led and Consultant Led Clinics, along with providing ongoing support to empower the child and family to effectively manage asthma at home.
I also care for children requiring Non invasive ventilation and oxygen in therapy. Running a nurse led NIV review clinic. I provide education and support for children starting NIV and Oxygen. I also support and teach schools and respite areas about Non invasive ventilation and oxygen. I have previously set up and coordinated a sleep service and have an interest in paediatric sleep.
I'm leading the West Midlands Respiratory and Allergy Nurses group. I'm also due to start with the BTS developing guidelines for pediatric sleep. 
---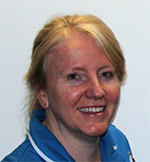 Tricia McGinnity, Southampton Children's Hospital
I have worked as a Respiratory Nurse Specialist in Southampton since 2003. Prior experience includes the role of Sister on a Paediatric Medical Unit and subsequently a Paediatric High Dependency Unit.
My current role is divided between Cystic Fibrosis and Respiratory care. I am a nurse prescriber; currently running alternate week nurse led respiratory clinics and supporting the extensive Consultant Respiratory & Cystic Fibrosis Clinics alongside excellent nurse specialist colleagues. Working in a tertiary centre for paediatric respiratory care, my workload varies but includes the care of patients with Difficult Asthma including patients receiving Omalizumab and Mepolizumab. I have had the opportunity to be a steering group member for a research trial regarding an intervention to improve adherence for adolescents with asthma. I am a member of the Southampton Children's Hospital Transition Steering Group who have developed and implemented the 'Ready, Steady, Go' generic transition programme which has subsequently been implemented in other NHS Trusts and other services internationally.
I am currently the administrator for the NPRANG committee and enjoy collaborating with the other members to share best practice, influencing policy and contributing to the group network.
---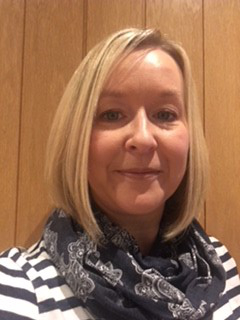 Julie Westwood
I have been an asthma nurse specialist for the last year 8 years working as part of the respiratory team at the Royal Hospital for Sick Children in Edinburgh. Although based in Edinburgh, my post was partially funded to support clinics in a local district general hospital, St John's in Livingston West Lothian.
Over the last 8 years I have developed the service at St John's hospital to include a nurse led paediatric asthma clinic, a joint difficult asthma clinic with medical support form RHSC and more recently a transition clinic where children receive a more streamlined and planned move from paediatric to adult services. The introduction of these services ensures children and young people receive equitable care throughout Edinburgh and the Lothian's, something I feel very strongly about.
I have only recently joined the committee although I have regularly attended the NPRANG conference which has always been very informative and an excellent opportunity to network and share good practice. I am looking forward to working with such a dedicated and dynamic group of people who are committed to improving respiratory care for children and young people across the UK.
---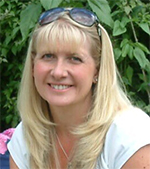 Vicky Worrall, Paediatric Respiratory Nurse Specialist, Alder Hey Children's NHS Foundation Trust
I have worked as part of the Respiratory Team at Alder Hey Children's Hospital NHS Foundation Trust for almost 18 years. During that time I had the opportunity to temporarily step out of my role as an Asthma Nurse Specialist to lead a Scoping Exercise, in collaboration with Liverpool CCG, looking at Asthma Service Transformation across the city of Liverpool. This involved collaboration with Primary Care, Education, Children's Services and many other agencies. The Scoping Exercise involved developing a potential Model of Asthma Care for Liverpool through more integrated working across Primary and Secondary Care.
Prior to working at Alder Hey Hospital, I coordinated The Halton Asthma Project. This involved working with local GPs and schools, in the Borough of Halton, to improve asthma management in school age children, across both Primary Care and Education.
My current role involves working as an independent practitioner, providing assessment, treatment and education to maintain high standards of management of paediatric respiratory patients, particularly those with asthma, along with providing ongoing support to empower the child and family to effectively manage their condition at home.
I have a strong interest in Difficult Asthma and have been instrumental in developing the Difficult Asthma Pathway and more recently setting up our Multidisciplinary Difficult Asthma Service (MDAS), where the most difficult to control and severe asthma patients are reviewed in a clinic with a multidisciplinary approach. I am also the Asthma Nurse Lead for transition of our adolescent asthma patients to the adult services and we have developed a process of transition and strong links with the local adult asthma team. I also have an interest in supporting schools to manage asthma effectively and have helped develop school standards, deliver training and support the use of emergency salbutamol in schools across Liverpool.
A large aspect of my role involves training both health and non-health professionals. I am a National Trainer for Education for Health and an Honoury Clinical Tutor, Reproductive and Children's Medicine, Liverpool University.
I have been an active member of the North West Paediatric Respiratory Asthma & Allergy Nurses Group (PRANG) since its development 15 years ago.
Having been an active member of NPRANG since its concept, I am proud to be on the Committee and enjoy the opportunity to influence paediatric respiratory and allergy care, along with colleagues from across the UK.
---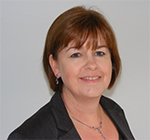 Viv Marsh, RGN, RSCN, SCPHN, PGCE, Independent Prescriber
Asthma and Allergy Clinical Lead, Education for Health.
In my role at Education for Health I am responsible for the development and provision of a wide range of asthma and allergy courses for health professionals.
I was involved in the National Review of Asthma Deaths (NRAD) and was also a member of the team who produced the Asthma Good Practice Guide for Children. I work with Asthma UK and am a member of their Council of Healthcare Professionals and also the UK Inhaler Group who have recently published a set of National Standards for effective inhaler technique.
I joined the NPRANG committee in 2013 and will be supporting the development of the website and Twitter. 
---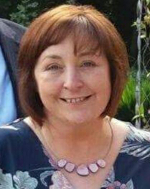 Susan Beattie
I am the Paediatric Respiratory and Allergy Nurse Specialist in the Northern Health and Social Care Trust, Northern Ireland based at Antrim Area Hospital.
After qualifying as both an adult and paediatric nurse, I worked in the Paediatric Intensive care unit Royal Belfast Hospital for Sick Children (RBHSC) and then the Post Anaesthetic care Unit (RBHSC). After 10 years I moved to the Immunology Day Centre, Royal Group of Hospitals (RGH) where my focus and interest in Allergy began. I was the first Allergy Nurse appointed in the Belfast Health and Social Care Trust and was involved in setting up the Allergy Nurse Service. After 6 years, I returned to RBHSC as Paediatric Asthma and Allergy Nurse and held a similar role in the Ulster Hospital, Dundonald. In order to consolidate the practical experience gained in these roles; I completed an Allergy MSc at the University of Southampton in 2017.
I am a member of the Northern Ireland Paediatric Respiratory and Allergy Group (NIPRAN) and contributed to the development of the Northern Ireland Anaphylaxis Care Pathway and the Northern Ireland Paediatric Post Asthma Discharge Pathway. Antrim Area Hospital is a pilot site. I deliver a Nurse Led Post Asthma Exacerbation Clinic.
---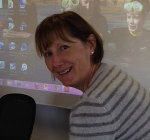 Anita Critchlow
I have worked at the Sheffield Children's Hospital NHS Foundation trust as a Respiratory Nurse Specialist for the last 14 years. I have just finished my role as Treasurer to the National Paediatric Respiratory and Allergy Nurses Group and moved on to the role of vice-chair.
I mainly care for children with asthma with some allergy component to my role. Currently, I have 2 nurse-led clinics per week for respiratory and allergy patients. I am both community- and hospital-based which enables me to review patients at home and educational settings as needed.
I manage jointly with the Respiratory Consultant the Difficult Asthma clinic which includes assessment, home visits and if necessary Omalizumab. I have also been a committee member of the Severe Asthma National Network for the last 6 years, of which the last 2 I have been Treasurer.
---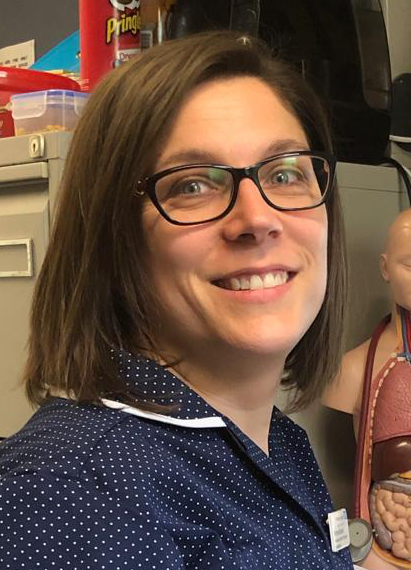 Emma Bushell, Paediatric Respiratory Nurse Specialist (Asthma).
I am currently the lead nurse for the Paediatric Respiratory Team at Frimley Health Trust. I have held this post for the last 4 years. Prior to this role I worked in a busy PICU for 14 years, working both on the unit and as a retrieval nurse. I left PICU to embrace the challenge of setting up a new respiratory service.
I established the Respiratory Service following two paediatric asthma fatalities in the local area. The service is developing – rapidly - into a busy nurse-led service. We offer care, support and education across primary and secondary care. I run a weekly nurse-led clinic for patients referred by GPs, Secondary care consultants and allied professionals. I have recently qualified as an independent prescriber. I have also completed the ARTP accredited spirometry course and have been added to the new register.
The service works very closely with the school nursing teams to ensure good asthma management and education is offered through all our local schools. The paediatric 'Asthma Bus' was borne out of a need to reach a greater population of school age asthma patients. The initiative received national recognition, winning a Nursing Times Award in 2017 for Respiratory Care.
I am a founding member of INSAN (Integrated Network for Severe Asthma Nurses). I am about to embark on my MSc – Children's Advanced Nurse Practitioner.
I am a recent addition to the NPRANG committee; an amazing opportunity to join an enthusiastic, knowledgeable group of practitioners.